Here are some of our favourite toys for that special gift!
 The Playmation Marvel's Avengers Starter Pack ($120) comes with Iron Man Repulsor Gear (which players strap to their arms), two power activators (used for combat), and two starter smart figures (Captain America and Iron Skull — others can be bought separately). Upon removing the items from the box, Tony Stark's A.I. guide, J.A.R.V.I.S., walks "new recruits" through using the Repulsor Gear (how to attack the enemy and how to defend yourself). Players can then accept missions (25 are included with the starter pack, and more are available via the free AvengersNet app) or engage in free play.
When you push his nose, his eyes cross and Olaf will start to tell you a joke, push his nose in again to hear the hysterical punch line . For even more fun, remove his head and flip it upside down and place his head back on his body to hear even more hilarious sounds and phrases from your favorite movie moments. Available at Toys R' Us.
3.Disney Frozen Elsa Ice Castle
This castle is for the ultimate Frozen and Elsa fan. Press down on the bottom step and the snow will transform to stairs. Activate a magical light show by tapping the large snowflake on the floor — just like Elsa does in the movie! Then press a button at the top of the castle to send the icicle chandelier spiraling downward into the main room.
Kids can boost the magic and fun by expanding the size of the castle! Just turn the crank and watch the castle "grow" taller and taller! Specific accents, like a mirror and a window, turn around to reveal a special moment from the film.
4) Minions 3 Wheel Scooter This scooter by Dynacraft is one of our favourites! 
Minions 3 – wheel scooter with "Be-Do" lights and sounds. This kickboard style scooter stays upright when the child hops off instead of falling to the ground and two wheels in front provide extra balance and stability. The Minions scooter features contoured printed grips and custom graphics on the foot deck.
A Great Stocking Stuffer!
Revolutionizing the world of coloring, Color Alive brings children's coloring to life. A special app and crayon transform coloring by activating a virtual experience complete with color effects.
Crayola Color Alive Minions comes with six Crayola Crayons, one special color effects crayon, free app download, and 16 action coloring pages featuring mischievous Minions characters for young artists to color and interact with.
6) Mini Indian Food Meal–An Etsy Buy  For that Doll lover in your home (great stocking stuffer)
This is a handmade, miniature Indian food meal of chicken masala, samosas, basmati rice, jalebi (golden orange funnel cakes soaked in saffron syrup), and laddoos (sugar, butter, flour balls, cookies) popular Indian sweets, mithai, desserts. This listing is for one serving dish of chicken masala, one serving dish of samosas, and one plate with small bowls of chicken, rice, sweets, and a samosa.

These are the perfect size for Barbie's Bollywood party!

Meal comes in a small, nicely packaged, gift box.

With  150 responses and eight games and activities, this Elmo will become a little one's favourite. Tickle Elmo's belly, hold his hand, give him a kiss, or clap his hands together. Features two play settings for toddlers and preschoolers.

[vsw id="fIs9ljPiIMc" source="youtube" width="425″ height="344″ autoplay="no"]

8) Twist Scrabble! Another Hasbro Favourite!

The object of the Scrabble Twist game is to find words in the 5 letters displayed on the game unit. Players just have to tap in the letters and twist the unit to bank a word!
The more words a player can find, the higher their score will be. Scoring ranges from 3 points for a 3-letter word, up to 7 points for a 5-letter word. The game features 3 levels, so players can start in Easy mode and work their way up to being a pro, whether playing against others or solo.
9.
little Bits-Base Kit As featured on the Ellen Show! Getting started with littleBits has never been easier. Base Kit is perfect for kids and younger makers. It includes everything you need to start designing and prototyping your own interactive creations.
Your kids [and you!] can learn the basics of electronics, explore STEAM/STEM principles, form the foundations of critical thinking, or just have fun with blinking, buzzing creations. No soldering, wiring or programming required.  See below for just some of the things you can make!

10. Nano Blocks-Taj Mahal
Build your very own miniature model of the Taj Mahal  with the smallest building blocks in the world!
You don't have to be an engineer to build with nanoblock! The miniature building blocks connect securely to create an extremely detailed replica of India's Taj Mahal that stands at just over 3 inches tall.  The finished nanoblock Taj Mahal will fit perfectly in the palm of your hand!
A moderately challenging building set for beginner building block fans, the nanoblock Taj Mahal building set features over 420 micro building blocks allowing you to build in greater detail.
11. Haathi Mere Sathi Kids Tent
A soft cotton poplin moveable tent for outdoors or to cuddle up in doors. From Good Earth, a company with incredible unique Indian-inspired products. Hand-block printed with baby elephants.
12. Hindi Flashcards by Zeezeezoo.com (small gift or stocking stuffer)
First Fun Flashcards makes learning the Hindi Alphabet an enjoyable and interactive experience for young children.

This set of double-sided cards feature colourful hand-drawn illustrations on the front, and an informative back side with upper + lower case letters, and examples of words beginning with each letter.

The use of hand-drawn illustrations in vibrant colours is intentional. Many studies have shown the importance of colour in learning. It is a powerful stimulus and enables greater and easier learning and remembering.

The cards follow a 3-stage learning process, which is found on the instruction card inside the pack.

13. BB–8™ – the app–enabled Droid™

This is the coolest of all Star Wars toys for kids 8+ and if you don't believe us, just watch the video below!

[vsw id="-1Y2WfcCb4M" source="youtube" width="425″ height="344″ autoplay="no"]

 

14. Kidizoom Smartwatch DX from VTech: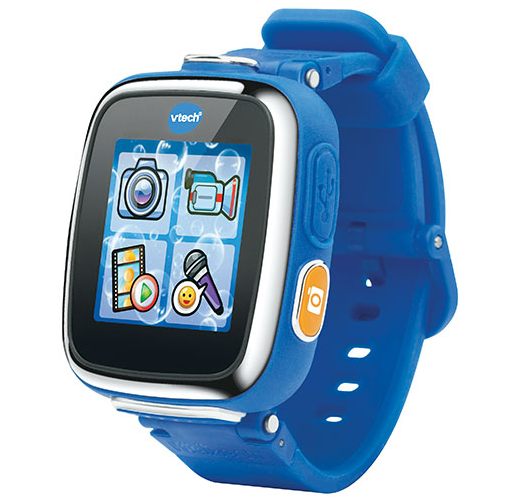 This smartwatch for kids that can take pictures and videos. 
Kids can learn how to tell time by choosing between digital and analog displays. They can also choose from more than 50 3D clock face designs.

Features two new tools, a calendar and calculator so your child can work out simple addition, subtraction, multiplication and division problems
15. Project MC2 Experiment Dolls
If you're looking for a gift for that 6-8 year-old looking for more than just a doll, this STEM-friendly line might be a great mix. The Project Mc2 McKeyla McAlister doll shows girls how to create their own lava lamp. Like all of the dolls in the line, its science experiment uses easy-to-find household ingredients. Each doll comes with a STEM-themed experiment set developed alongside science and CIA experts. The experiments include kits to create a working volcano, a lava light, a glow stick necklace, and a blueprint skateboard. Each sold separately.
©masalamommas and masalamommas.com, 2016-2017. Unauthorized use and/or duplication of this material without express and written permission from this site's author and/or owner is strictly prohibited. Links may be used, provided that full and clear credit is given to masalamommas.com and Masalamommas online magazine with appropriate and specific direction to the original content.
(Visited 375 times, 1 visits today)
---
---
---