By Rajbinder Grewal
Diwali, popularly known as the "festival of lights" is celebrated by Hindus all over the world.  Some other faiths also celebrate during this time such as Sikhs who celebrate Bandi Chhor Divas to mark the release of Guru Hargobind Ji and Jains who observe Diwali as the mark of the final liberation of Mahavira. It is a time for celebration, reflection and spending time with family. Diwali symbolizes the spiritual victory of light over darkness, good over evil and knowledge over ignorance. While there are a variety of traditions to celebrate Diwali, giving gifts is a common tradition for everyone. Here is a gift giving guide with some inspiration on how you can spread the light this Diwali.
Light:
Diwali is popularly known as the "Festival of Lights" because it is a celebration of the victory of light over darkness. With this in mind, Diwali celebrations typically include the lighting of diyas and candles and setting off of fireworks.  Instead of settling for simple tea lights, opt for some beautiful candles that can make a special hostess gift (or just to use at home for yourself). These ones from Volupsa not only smell beautiful but also come in gorgeous canisters that can be also reused for next year's Diwali celebrations (or throughout the year!)
Cost: Starting at $18 Available at www.chapters.indigo.ca/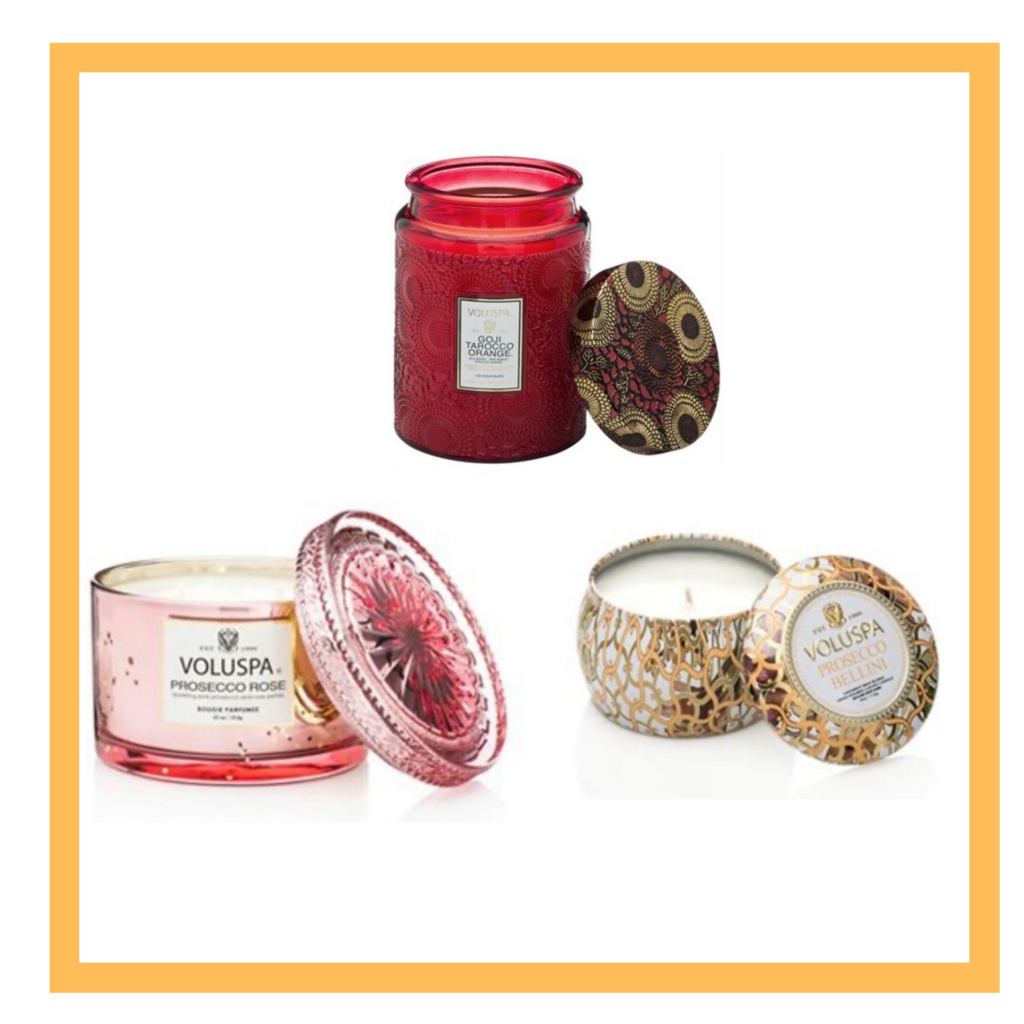 Sweets:
Food is always a central part of any Indian celebration, particularly delicious sweets! No Diwali celebration is complete without exchanging treats to make everyone's mouths sweet. Indian sweets are a popular and traditional gift to give at Diwali.  This year consider trying some non-traditional sweets such as boxes of chocolate. These beautifully wrapped gift boxes from Godiva's Gold Collection make for a particularly delicious gift. The festive gold packaging is perfect for a celebration. Otherwise traditional ladoos and mithai are always a hit!
Cost: Starting at $18 Available at: www.godiva.com
Cards:
Sharing the Diwali spirit with your loved ones all over the world has never been easier or more fun.  There are so many beautiful greeting cards to choose from to share Diwali wishes with family and friends. Choose some fun ones like these from Kushiya Designs
Cost:$4.70/each Available at www.kushiya.co.uk
Jewellery:
Adorning yourself in your finest on Diwali is a common tradition to help usher in the new year. It is also said to be an auspicious time to buy new jewelry and clothes which makes it a perfect time to gift yourself, or the women in your life, some beautiful new jewellery.  These classic jhumka earrings from Banglez would make for a great addition to anyone's collection and the perfect complement to any Diwali outfit.
Cost: $50-$90 Available at www.banglez.com
Shawl:
Celebrating Diwali means adorning yourself in some of your finest clothes. After taking care to dress up for the special occasion, don't forget to stay warm and toasty, yet chic in a beautiful shawl when stepping outside to light fireworks.  A gorgeous, timeless Pashmina Shawl such as this one makes for a timeless gift, so don't forget to drop the hint that it is on your own wish list!
Cost: $ 500-$1200 Available at www.aashniandco.com
For the Home:
Taking the time to thoroughly clean your home and decorate it, is said to help bring in positive blessings during this auspicious time. Buying new housewares and accessories can help make your home ready for the festive occasion. These decorative throw cushions from Fab India can lend a festive feel to your home during Diwali.
Cushions: Cost: $ 22- $48 Available at www.fabindia.com
Art:
Adding to your personal art collection to mark the New Year can be a fun and meaningful way to celebrate. Not only does this contribute to the custom of "ghar ki safai" (cleaning house), adding in fun new artwork, like this one from Meera Sethi, can make for a memorable gift that can remind you of this special time of year all throughout the year.
Art: $120 Available at www.meerasethi.squarespace.com
For Good Fortune:
It is said that Diwali is a propitious day for purchasing gold or silver. But why not give commemorative Diwali coins such as these ones from CIBC, which are a great investment and also are a special gift to give to anyone.
Cost: $55 for Silver, $2,000 for Gold
Available at https://www.preciousmetals.cibc.com
For the Young Ones in Your life:
For the little ones in your life, why not gift them with some fun activities that they can do during the festivities while teaching them about the importance of Diwali.  This Children's Activity Pack from The Playful Indian teaches about Diwali and allows kids to be creative.  While you are busy hosting your guests, kids can keep busy with making decorations and writing their own greeting cards to be part of the festive fun.
Cost: $20 Available at www.theplayfulindian.com
©masalamommas and masalamommas.com, 2016-2017. Unauthorized use and/or duplication of this material without express and written permission from this site's author and/or owner is strictly prohibited. Links may be used, provided that full and clear credit is given to masalamommas.com and Masalamommas online magazine with appropriate and specific direction to the original content.
(Visited 816 times, 1 visits today)
---
---
---