By Sheba Siddiqui @shebasid & online at: shebasiddiqui.com
When I was a young child growing up, my mother would throw me a big birthday bash. We'd have balloons, birthday cake, games, etc. It was always a fun party…except that she would never tell the guests it was my birthday. They would all think they're coming to our house for a party and would only clue in once the birthday cake came out. As a child, I hated it. I longed to rip open colorful wrapping paper to find a surprise (anything but clothes) waiting for me inside. What I didn't think about at the time was that I was still getting a birthday present from my parents, often an elaborate and expensive one.
My mother just didn't see the benefit of me getting 30 birthday presents to take for granted a week later. I assumed this was a cultural practice based on her South Asian roots because none of the other kids at school threw surprise birthday parties for their guests.
Now that I am a parent, I completely understand where she was coming from. We live in a society of over consumption, and I'm worried that my two young boys will learn to want more than they need.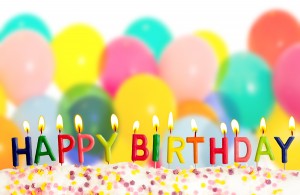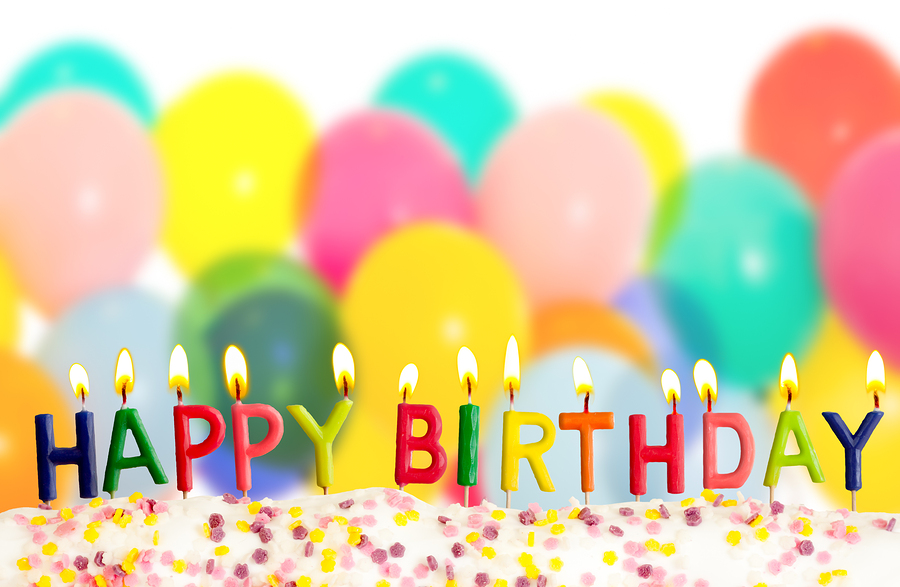 I've found a way to continue this methodology from my mother as a parent. Every year, my husband and I throw each of my sons a birthday party. As our two year old and newly turned four year old grow older, they are realizing the significance of birthdays and are learning what happens at a birthday party based on the ones they attend.
However, there is one thing my husband and I agree on; no gifts. We kindly inform every guest that is invited that we do not want them to bring a present. In lieu of a gift, we ask our guests to bring one canned good instead. This is the best present at this age we can think of to give our sons. We explain to each birthday boy that no one will be bringing presents. They'll have friends, family and lots of fun…but no presents. When the protests begin, we give them something to think about by telling them about all the kids in the world who have no toys. They've been to India; they've seen the poverty and the homeless children. I see the understanding in their eyes, as begrudging as it may be.
As the canned goods accumulate through the course of the party, we explain that we are going to drop all of the food off at a food bank where people who can't afford to buy their own food go. This is a tradition we started at our eldest son's first birthday and something we hope will last into their adult lives.
I feel like the best gift I can give my kids is to teach them the importance of giving.
It's not like our boys don't get anything. We always make sure to give them a nice birthday present from mommy and daddy. Of course, there are certain people we know won't adhere to our rule and we are okay with that. Grandparents ignore our rule every year, and we understand that at their age, spoiling their grandkids is what they live for and we respect that.
I know that not everyone thinks like this and I enjoy the process of picking out birthday presents for my friends' children's birthdays. I just don't want the same in return.
There are always a few couples who think we are crazy and bring a big present to our parties anyway. I politely take the gift and put it away. But I really wish they wouldn't.
It is very exciting for me to see my sons walking into the food bank near our home and donating all the canned goods they proudly collected at their birthday parties. Especially when they know the food is going to less fortunate families. They are now beginning to understand the importance of giving, and realize that they are blessed little boys to have as much as they do.
I only hope this sense of giving can stay with them into their teen years and adult lives. I know it did with me and it's the least I can hope to pass on. After all, it really IS better to give than to receive.
©masalamommas and masalamommas.com, 2016-2017. Unauthorized use and/or duplication of this material without express and written permission from this site's author and/or owner is strictly prohibited. Links may be used, provided that full and clear credit is given to masalamommas.com and Masalamommas online magazine with appropriate and specific direction to the original content.
(Visited 671 times, 1 visits today)
---
---
---