Cardamom Chai and Pistachio Scones with Tea India and 'Chai Moments'
By Michelle Peters-Jones
Winter is here, and our 'busy mom' schedule is getting busier. The school year is in full swing, and the holidays are approaching fast. With work, children, family and home, our lives can get overwhelmingly busy fast. And in all of this madness, it is easy to lose track of time, and get to a point where we are trying to do it all without taking care of ourselves.
If you are a mom, this above scenario is probably already familiar to you. While I am a fairly organized person, life has a habit of getting messy fast. Deadlines approach too quickly, recipes still have to be tested, articles have to be copy edited and proof read, and family has to be looked after. All this, and the weather is looming, all chilly and miserable and snowy, outside.
Chai Moments
So, what is a tropical Masalamomma to do when this happens? Well, I sit down, take a deep breath, and take a 'chai moment'. Everybody loves chai. Its restorative, calming properties are well known, and in India, it is a drink that evokes a moment of calm amidst chaos. I like to call chai a democratic drink – it knows no boundaries, and is equally at home in the President's office, as it is being drunk by a manual labourer in a roadside dhaba.
The act of drinking a cup of chai, for me, bring back memories of my home country, early mornings shrouded in mist, friends laughing, hot breakfasts, children playing and the lilting voices of tea boys going 'chai-ya'. There is no doubt that certain fragrances have the power to invoke powerful memories, and chai for me, is one of them.
My mom was a busy woman too, part of the generation of women who looked after the home, as well as worked a full time job, and took on way too much responsibility. When I had my own family, she had one sage bit of advice. Ask for help, she said to me. Don't try and do it all yourself, because, somewhere, sometime, you will drop one of the balls you are trying to juggle in the air, and then everything will come crashing down. I have followed that advice a lot, and when things get crazy, I reach out for help, be it from family, friends or even a quick fix that I know works.
I make my own chai from scratch, and I love the soothing rituals as I measure out spices, crush them, infuse them into the milk, and steep my chai. However, this ritual takes a lot of time, and while it's great chai, nothing can beat a fast cup of chai for a day when I am rushed off my feet, but just need a moment to regroup and catch my breath. This is where Tea India's 'Chai Moments' come in.
These little packs of tea are a lifesaver. I already use Tea India's loose and tea bags, but when I saw these, I did a little happy dance, because they seemed perfect for those times when you just want a steaming cup of chai, but fast. 'Chai Moments' come in four flavours, 'Masala Tea', 'Cardamom' ,'Ginger' and "Milk Tea". They are truly instant. Just add hot water and you have a delicious cup of chai ready to go. If you must be fancy, add some hot milk to the mix, to make it even more delicious.
The fragrance and flavour is spot on, and these little packs are perfect to take camping or to your office, when you need a 'chai moment' to calm down and relax and just breathe in the aroma of spices that remind you of home.
Origin of Chai
It was the British that introduced tea to India, and the bulk of the tea produced in the country was exported. The remaining tea – which tended to be inferior quality – was sold to Indians, after being processed using the CTC (crush-tear-curl) method. The origin of masala chai is contested, however, with the most popular theory being that spices were added to the tea drunk by Indians to hide it's slightly bitter overtones.
Whatever the origin of masala chai, there is no doubt that chai is easily the national drink of India, and it is hugely important in desi culture. Each family has their own recipe for chai, and everybody claims that their recipe is the best. Recipes for chai, however, tend to be fluid and based on personal taste. For example, the mother of a friend made some incredible chai, and the only extra ingredient it had in it was ginger.
Different combinations of spices make chai taste different, and you will rarely have the same cup of chai twice. Chai-wallahs (chai sellers) will usually have a couple of pots of spiced milk on the go, and add chai to the taste of their customers.
Chai Scones
I loved these 'Chai Moments' mixes, so I decided to use them to make my own chai-spiced scones. I love scones – that would be the Brit in me – and they are one of my favourite snacks with a dab of butter, clotted cream and some homemade jam.
I make quite a few when I get a chance and freeze them, for the ultimate, quick after-school, lunch or work snack. These scones are deliciously flavoured with cardamom, Chai Moments and pistachios, and are quick to make (and even quicker to eat). Try these with different flavours of 'Chai Moments' chai mix for some great tasting, quick and easy snacks.
In this particular recipe, I have used cardamom to flavour my scones. Cardamom, or elaichi, is a popular Indian spice, and can be found in several spice mixes and is also used whole in many recipes. There are two kinds of cardamom, green and black. Green cardamoms have a distinctive, sweet-savoury fragrance, and are used more commonly than black. In this recipe, I have used seeds only, as they impart an extra level of fragrance to the scones. If making these scones with a different 'Chai Moments' flavour, I suggest that you use fewer cardamom seeds, so as not to overwhelm the flavour of the chai.
Cardamom Chai and Pistachio Scones with Tea India
200ml whole milk
2 packets Tea India Chai Moments Cardamom Tea mix (40g)
1 egg, beaten
2 green cardamoms, seeds only
2 cups flour + a little extra
¼ cup sugar
4 teaspoons baking powder
½ teaspoon salt
½ cup butter, cut into small cubes and kept chilled
½ cup unsalted pistachios, chopped roughly
Method:
1) Heat the milk in a small saucepan, until steaming. Take two teaspoons out of the cardamom tea mix and keep aside. Add the remaining tea mix to the milk, and whisk to dissolve. Chill until completely cold.
When cold, stir the egg into the milk mixture and whisk well. Take out 3 tablespoons of the mixture and keep aside to glaze.
2) Preheat oven to 425 F.
3) Crush the cardamom seeds coarsely, and place in a large bowl along with the reserved tea mix. Sift in 2 cups flour, sugar, baking powder and salt and stir to mix.
4) Add the butter to the flour, and rub it in, until the mixture resembles coarse breadcrumbs. Stir in the pistachios.
5) Add the milk, egg and chai mixture to the dry ingredients and bring it together into a wet, sticky dough. Stir until everything is well mixed.
6) Scrape the dough out on to a very well floured surface (the dough will be sticky) and using floured hands, pat gently into a round disc, about 1.5 inches thick. Using a sharp chef's knife, cut into 8 – 10 rustic wedges. Transfer to a parchment paper lined baking tray, and place in the fridge for about 15 minutes.
7) Once chilled, using a pastry brush, glaze the scones with the reserved milk-egg-chai mixture.
8) Transfer the baking tray into the preheated oven. Bake for about 15 – 16 minutes, until the scones are lightly risen, golden and firm to the touch.
Serve with a pat of butter, and chai (of course)
You can freeze these scones. Defrost and microwave for a quick snack!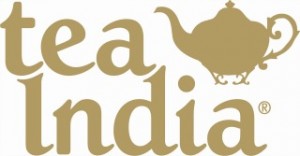 Tea India is kicking off their #BakeWithTeaIndia campaign you're  invited to share your recipes that include chai with Tea India!
It can be any recipe from a cake recipe or your own chai recipe. Post your recipes on Facebook, Twitter, or Instagram using #BakeWithTeaIndia for a chance to win all 4 flavors of Tea India's Chai Moment Lattes. The contest is open to US and CAN & ends on 11/30.
This post is sponsored by Tea India
©masalamommas and masalamommas.com, 2016-2017. Unauthorized use and/or duplication of this material without express and written permission from this site's author and/or owner is strictly prohibited. Links may be used, provided that full and clear credit is given to masalamommas.com and Masalamommas online magazine with appropriate and specific direction to the original content.
(Visited 1,428 times, 1 visits today)
---
---
---