More than Flowers, Make it Special

Sponsored by Church & Dwight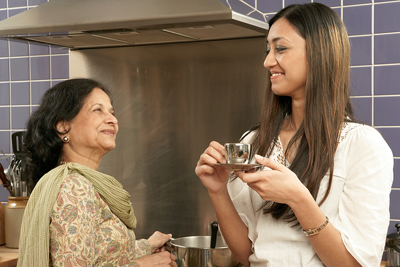 To the person who spoils you rotten, the ultimate super fan, and chef extraordinaire, it's time to thank you. Being super mom is not always as effortless as it seems (you don't say!) and it's well known that the job often calls for more than just a little overtime. This Mother's Day it's time to sit back, relax and let yourself be spoiled by our Mother's day wish list.
Top gift ideas for Mom to have her feeling incredible this Mother's day and beyond.
The Simple Truth
We know that above all, the one thing that mom values most is time spent with the whole family. A surprise breakfast at a new restaurant, an invitation for an afternoon walk or impromptu outing to her favourite gallery or museum is fun for the whole gang.
Tea Time
When in Rome (or when in part of the commonwealth with a rich history steeped in English traditions) take time out with mom to enjoy crustless mini sandwiches, decadent cakes and bottomless pots of tea. This is also a good excuse to have your own fancy dress party complete with an over-the-top hat.
R&R
Nothing says I love and appreciate you like a spa day. Book mom in for a relaxing treatment she is sure to enjoy. To help her keep feeling spa fresh, gift her a bottle of Batiste™ Dry Shampoo Blush™. The delicate floral scent will transport her back to the serenity of the spa while instantly revitalize her hair and leaving her ready to go.
Personalize It 
It's hard to take two steps these days without sending a perfectly filtered pic into the social media universe. Mom likely has a few pics she treasures most, and there is no shortage of items that these artsy images can't be printed on. From mugs, to notebooks, to the perfect collage, the options are endless. Add a personalized note to remind mom just now special she is.
©masalamommas and masalamommas.com, 2016-2017. Unauthorized use and/or duplication of this material without express and written permission from this site's author and/or owner is strictly prohibited. Links may be used, provided that full and clear credit is given to masalamommas.com and Masalamommas online magazine with appropriate and specific direction to the original content.
(Visited 92 times, 1 visits today)
---
---
---