By Nisha Vedi Pawar, Food Editor
Our team shares our favourite Diwali Recipe and Tea Pairings
Diwali Season is here and so begins the family dinners, parties with friends and pujas (prayers) at home. Diwali, known as the "festival of lights" is the Hindu festival that is celebrated annually during autumn.
The holiday signifies the victory of knowledge over ignorance and good over evil. It's a five-day festival, but the main night of Diwali is on the darkest, new moon night of the Hindu Lunar month called Kartik, which usually falls during late September – November. Candles are lit to light up the night and firecrackers are burst to illuminate the sky. Prayers and feasts are held and the festival is celebrated in grandeur.
In India, the days leading up and following Diwali are filled with friends and family visiting each other having chai nashta (snacks) together while exchanging greetings. The street vendors display their finest pieces, children save up for fire crackers and mothers are busy in the kitchen making sweet and savory treats to relish when guests come over. There are certain foods that always make us think about Holidays at home.
Whether it be a favorite mithai (dessert) or breakfast item, these dishes take us to that festive time when we celebrated during childhood. As mothers we try and hold on to our favorite recipes and create new ones for our children to enjoy.
We at Masalamommas wanted to showcase some of our team's favourite Diwali recipes. Chai is always the beverage of choice when it comes to festival time so we added chai pairings from our favourite Tea India Chai Moments to make your festival tabletop extra flavourful. After all, no Indian holiday is complete without chai!

Anjum Nayyar – Masalamommas.com Editor-In-Chief

Mathri (Savoury crackers)

"This mathri recipe is special to me because it reminds me of puja (prayer) time during festival season. Festival and wedding season is never complete without this Punjabi snack. Mathris are used to open and break fasts in our home, during Karva Chauth and Navaratri.

When I was growing up, my grandmother would make us mathris to eat after school. Now that she's 97 years old and unable to cook in the kitchen, it's a memory I cherish.

The savoury taste of mathris with chai is a traditional combination. It's a perfect welcome snack when we have family over during the festive season and especially after a long run of hosting Diwali dinners!"

[gmc_recipe 16968]
Chai pairing: We paired Anjum's Mathris with the Masala flavor Chai Moments. Ajwain has a big and bold flavor – that combined with the traditional Masala chai make for a delicious mix of typical India tea time flavors.

Anchel Krishna – Parenting Writer

Coconut Barfi

"My mom has been making Coconut Barfi every year for Diwali since as far back as I can remember. My sister loves chocolate burfi so she makes a batch of coconut barfi and adds a layer of chocolate on top. I like pink and extra coconut so she does that for me. My other sister loves plain so she makes that version for her.

Traditionally she makes it for us but I think one year my sisters and I should get together and make a batch for her, especially now that we have her official recipe!"

[gmc_recipe 16985]
Chai pairing: We paired Anchel's Coconut Barfi with the Milk flavor Chai Moments. The subtleness of the shredded coconut paired with the milky flavor chai would be a creamy coconut combination without overpowering one another.

Chef Roshni – Food Contributor

Vegetable Biryani


"Growing up, I always looked forward to Diwali.  It was a time where we lite firecrackers, had lots of family over, and ate very well. One of the greatest memories I have as a child, is the last day of Diwali and the feast we would have at home.

My mom and dad would spend the day preparing and cooking, the whole house had this amazing aroma to it, and you just knew it was Diwali.  My absolute favorite dish is my mom's Sindhi Biryani.  The smell of saffron and caramelized onions filled the house, and we would wait all day to enjoy this dish."




Recipe:

[gmc_recipe 17001]
Chai pairing: We paired Chef Rosh's Vegetable Biryani with the Ginger flavor Chai Moments. The vegetable biryani is packed with spices and aromatics and ginger has properties that soothes heart burn and aids in digestion. After consuming a carb heavy dish the Ginger tea would be a wonderful palate cleanser.

Renu Chandarana – Food Contributor and Bollywood Writer

Muttar Paneer


"Muttar Paneer was something that we included in our Diwali spread. You knew it was a special meal when paneer was on the table. I remember trying to replicate this recipe at my in laws home for my first married Diwali. I wanted to bring a little bit of my home into my in laws home but something was missing, I couldn't quite get the flavor that my mom had always managed to tease out.

I was a little self conscious making this dish and I needed to make it just right – you know those new bride nerves! I grabbed the bottle of garam masala from my mom in law's kitchen, threw in a spoonful and prayed for the best.

I took a taste and to my surprise it was exactly what the dish needed; I was too busy over-thinking how everyone would enjoy the dish and forgot the most important element to most Indian curries, garam masala!  The best thing was that my mom in law's garam masala was heavy on the cinnamon and it added the extra flavor that complimented the Muttar Paneer really well."

Recipe:

[gmc_recipe 16939]
Chai pairing: We paired Renu's Muttar Paneer with the Cardamom flavor Chai Moments. The mutter paneer has the addition of spice and cinnamon. Adding to the subtle sweetness, cardamom would bring out the floral notes while balancing the stronger garam masala flavors.
Anjali Joshi. – Education editor
Cocoa Besan Ki Barfi
"Besan ki barfi was always my dad's favorite mithai, and was a must-have mithai on the dessert spread during Diwali and other special occasions. It quickly became a favourite of mine too. I love how quickly it can be prepared and it still has the same great creamy texture as the original. I customize the recipe by adding a tablespoon of cocoa powder when I add the sugar. It's besan ki barfi with a cocoa twist."
Chai pairing: We paired Anjali's Cocoa Besan ki Barfi with the Milk flavor Chai Moments. It would just be plain wrong not to let cocoa and milk be together. This combination is a favorite from kids to adults.

Nisha Pawar – Food Editor


Kadoo ki saabzi (spiced pumpkin curry)

"Growing up my mom always prepared a feast the night of Diwali. One of my favorite dishes was the kadoo ki saabzi she would make. She would spice it perfectly with green chilies and kadi pata (curry leaf) to balance out the sweetness of the pumpkin.

As Diwali always lands during the autumn months sourcing a fresh ripe pumpkin is never a difficult task. Kadoo ki saabzi is a great way to use pumpkin after visiting a patch and for scooping up with fresh hot pooris during Diwali dinner."

Recipe:

[gmc_recipe 17026]
Chai pairing: We paired my Kadoo ki saabzi with the Masala flavor Chai Moments. As pumpkin is on the sweeter side the masala chai would bring out the savoury notes of the fresh spices that are used to make this dish.
What's your favourite festival dish and chai pairing? Share yours below!
From our family to yours, we wish you a very Happy Diwali!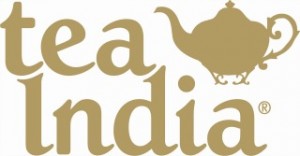 This post was sponsored by TeaIndia. All opinions expressed in this story are strictly those of the authors.
©masalamommas and masalamommas.com, 2016-2017. Unauthorized use and/or duplication of this material without express and written permission from this site's author and/or owner is strictly prohibited. Links may be used, provided that full and clear credit is given to masalamommas.com and Masalamommas online magazine with appropriate and specific direction to the original content.
(Visited 1,162 times, 1 visits today)
---
---
---