October is full of celebrations in the South Asian culture from Dussehra to Navratri to Eid-Al-Adha, Karva Chauth and Diwali. Phew! That's quite a list for us masalamommas…but we all know when the going gets tough, the tough get tea cups!
Our moments with our chai are so critical to our daily grind but during festival time, tea is that one thing that is key to keeping calm. We welcome guests with a cup of chai and savoury Indian snacks and no Diwali feast is complete without chai and mathai (desserts)!
Our chat will highlight everything from tea pairings to chai flavor ideas, we're having a festive #TeaIndia twitter party with our friends at @TeaIndia on Oct 15th at 8pm EST!
Get out your best tea cups and let's cheer each other on this festive season with a chat about juggling this busy time with great tips on making the perfect cup of chai and pairing it with those festive bites!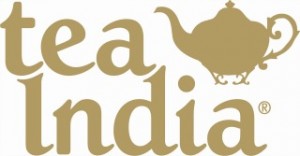 Tea India's master blender grew up in Assam where they source the majority of their teas. Combining his expert knowledge with a passion for Indian tea, he's now on a mission to make sure everyone can enjoy a superior cup of tea everyday.
TeaIndia's Chai Moments, provides real chai, real fast. To accommodate your hectic on-the-go lifestyle, Tea India has crafted an authentic range of instant chai tea latte mixes that will allow you to enjoy chai everyday!
Join us on this #TeaIndia Chat! To make it extra fun, Tea India is giving away samples of their Chai Moments Chai Latte packs as you sip and tweet!
Here are the details:
#TeaIndia Twitter Party Details:
Date: Wednesday October 15, 2014

Time:  8-9pm EST
Hashtag to Follow: #TeaIndia
Make sure you are following our host @TeaIndia
Moderated by: @masalamommas
***Prizing available to US & Canadians only.

Missed the party? don't worry! See the transcript below for all the highlights!
©masalamommas and masalamommas.com, 2016-2017. Unauthorized use and/or duplication of this material without express and written permission from this site's author and/or owner is strictly prohibited. Links may be used, provided that full and clear credit is given to masalamommas.com and Masalamommas online magazine with appropriate and specific direction to the original content.
(Visited 297 times, 1 visits today)
---
---
---