By Angie Rehal @akrred
I had the great pleasure of booting around in a brand new 2014 Chevrolet Cruze for 5 days thanks to Masalamommas and Chevrolet Canada.  I picked up the car with hubby in tow and he couldn't believe that I was actually getting the car for 5 days? And with no catch!   Yep, not catch just a fun weekend ahead.
I drove the Cruze to Grafton, Ontario for a ladies getaway at Ste. Annes Spa.  The car ride was smooth and it had all the bells and whistles needed to make the ride fun, power everything, with the option to listen to Sirius XM radio.   As I "cruised" along in my Cruze, I reached my destination in a blink of an eye.
The car was a little star for it's super smooth ride and the diesel fuel also allows lots of clicks without worrying about stopping to fill up for gas.  I'm a pretty small person and on a regular day I drive around an SUV which I get lost in.
The Cruze on turns was super smooth and easy to handle. Headroom for a small car was great for me; however, it wouldn't fare well for a taller person.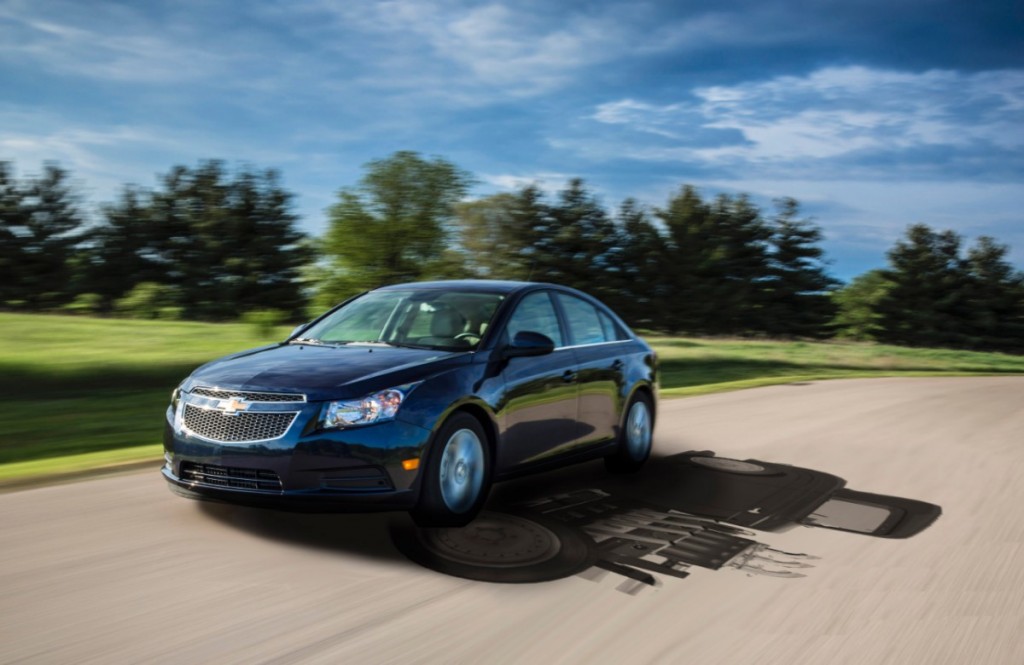 The Cruze was spacious inside and very sleek and compact on the outside.  It really had a sporty feel and I loved the drive which easily handled especially for moms on the road.  I also loved the fact that if felt sporty and still was a four door sedan.
This sporty vehicle offers 5-passenger seating with ample headroom and spacious seating for the passengers in the back.   My favourite part of the car was the fact the steering wheel was easy to handle it was the perfect fit in my hands.  The only one think I would change is to make the coffee cup holders a bit bigger and away from the parking break, I found it a bit difficult to put my coffee down while driving.
Thoroughly enjoyed the ride and at $24, 945, that's a great budget-friendly car!
©masalamommas and masalamommas.com, 2016-2017. Unauthorized use and/or duplication of this material without express and written permission from this site's author and/or owner is strictly prohibited. Links may be used, provided that full and clear credit is given to masalamommas.com and Masalamommas online magazine with appropriate and specific direction to the original content.
(Visited 78 times, 1 visits today)
---
---
---