Are you a masalamomma or masalamomma-to-be looking to a place to grow your business or start one? Then you need to join us for this  networking events series for moms like you!
If you're a small biz owner or a company who would like to promote your biz to the fastest growing demographic of moms, become a swag bag sponsor for our event! Email info@masalamommas.com for details.
"Ladies Who Chai",  is a series of networking events for those in our masalamommas community  who are small business owners (or want to be) bloggers, or entrepreneurial professionals looking for resources to help grow your business or learn about new tools and skills.  Each event will bring the experts to us with hands-on sessions and dynamic speakers, with a common denominator: empowering women  and their passions.
'Ladies Who Chai' events will aim  to provide a forum for women in our South Asian community to expand their network, build their businesses and foster friendships. And of course there will be chai/tea because shouldn't you start all great relationships with a good cup of tea?
In our 2nd ever, Ladies Who Chai event, we're bringing together a panel of women to showcase the art of branding, PR digital media to grow your business. Our speakers will talk about what it takes to launch a business online using marketing, PR and the online space.
When: April 23, 2014 at 6pm-8:30pm (Doors open at 6pm, refreshments & apps to be served)
Where: Marquis Lounge & Bistro, Hilton Garden Inn Toronto Downtown, 92 Peter Street, Toronto, Ontario
REGISTER TODAY! (SEATING IS LIMITED)
**You must be a masalamommas subscriber to attend.
Our line-up of speakers includes: 
1) Reetu Gupta, B.B.A., M.B.A. Vice President Sales & Marketing Strategic Development, Easton Hotels Group
Ms. Reetu Gupta was born and raised into the world of Real Estate and Hospitality. She began working at the age of 14, learning the administrative side of the family business, Easton's Group of Hotels. After completing her BBA from the University of Toronto, Reetu returned to the family business where she spearheaded the opening and marketing efforts of two new hotels and banquet halls.
Under Reetu's direction, the company added six new hotels to its portfolio under Reetu's direction. Easton's has nearly doubled its portfolio in three years adding new brands such as Holiday Inn, Hilton Garden Inn, and Marriott Spring Hill Suites.   In 2011 the company ventured into the condominium industry. Reetu is currently leading the largest project in the entertainment district named "King Blue" which includes over 807 premium condominium units, retail space and a possible hotel. Reetu has pioneered King Blue's innovative marketing plan, and under her leadership, the project has been nominated for three awards including best website, best social media and best signage.
Reetu will be talking about how to go about launching a business, an idea- first steps; the importance of your brand in the marketplace, and marketing- what is it really?
2) Kathryn Buczko, Social Media Account Executive,  Twitter Canada.
Kathryn first joined the social media industry in 2008 at a Canadian start-up that developed into a leading enterprise social performance management provider for the world's leading brands. Now, in her current role, Kathryn establishes a collaborative business relationship between Twitter and Fortune 500 companies. She assists advertisers to build and execute effective campaigns, changing the way the world thinks of advertising.  Kathryn was named one of Marketing Magazine's Top 30 Under 30 in 2013.   Kathryn will be giving taking attendees interested in growing their business online, through a Twitter 101 for business with a platform overview, best Practices, and  live tweeting tips.

3) Salima Jivraj,  Founder,  HalalFoodie.ca & HalalFoodfestTO
Salima has been in the marketing industry since early 2002. With a focus on advertising and creative design, she has successfully led brand launches and redesigns for companies across North America. In 2010, after realizing a gap in the market, halalfoodie.ca was founded and a year later, Halal Food Fest Toronto. Salima is passionate about marketing, entrepreneurship, halal food and Canada's role within the global halal industry. Outside of her professional career, she's married and mother of 2 boys, Isa (8) and Adam (3).  Salima will be talking about launching a start-up from scratch and sharing insights from doing this in the digital space.
Chitra Anand, Head of Public Relations, Microsoft Canada
Chitra Anand is a well-respected, successful female marketing expert who is helping change the way large organizations and brands do business.
In her current role as Head of Public Relations for Microsoft Canada, her team is responsible for creating compelling stories as it relates to Microsoft technology and the impact it has on both consumers and businesses in order to change perceptions of a brand. Prior to Microsoft, Chitra spent 10 years at TELUS, where she helped re-frame the way a large corporation talks about its products and services by making messages simple yet interesting for the marketplace.
Chitra has taught several business, communication and marketing related courses at Humber College in their post-graduate business program. She is a graduate of the Kellogg-Schulich Executive MBA program, attended the Harvard Executive Leadership, Authentic Leadership Program hosted by Dean Nitin Nohria, and is currently pursuing a part-time PhD at the University of Bradford in the UK.
Panel Moderator:
Sonia Prashar, Founder & Principal spPR Inc.
Sonia Prashar is a senior freelance Public Relations Consultant who helps tech, consumer, lifestyle and corporate clients generate results that matter.She is internationally trained and has over a decadeof PR experience, garnering exposure in traditional and social media by executing results-driven media relations campaigns. Her wealth of knowledge and passion for media relations have helped garner extensive media coverage for notable brands such as Google, Samsung, Nike Canada, Walmart, McDonald's, PepsiCo, Pier 1 Imports,  TD Bank, Nestlé, Levi Strauss & Co., Brooks Brothers, and Procter & Gamble amongst others.
Sonia sits on the board of the International Association of Business Communicators/Toronto as Director of Student Engagement. In 2012, she served as IABC/Toronto's Director of Sponsorships. Sonia is also an MRP committee board member, and she has developed an engaging and well-received Media Relations Bootcamp, which she has presented at Humber College, and at Toronto PR agencies.
Featuring a chai bar by Tea India!
Featuring A Mini Shopping Experience Centre with: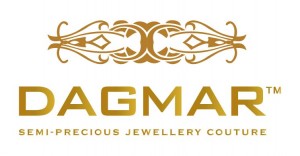 With Beauty  & Skin 101 tips run by Masalamommas beauty editor, Kavita Suri.
Supporters:
©masalamommas and masalamommas.com, 2016-2017. Unauthorized use and/or duplication of this material without express and written permission from this site's author and/or owner is strictly prohibited. Links may be used, provided that full and clear credit is given to masalamommas.com and Masalamommas online magazine with appropriate and specific direction to the original content.
(Visited 317 times, 1 visits today)
---
---
---